Books For Toddlers
This clean and wipe prepared book can be a good alternative for toddler books. I know it because I tried. I prepared this book for my daughter when she was three ı decided to share from here. Not all pages is suitable for toddlers but you can use it for show the alphabet with animals or you can use finger exercises with these pages. Day by day. It is a good sta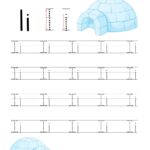 rt to writing for toddlers 2-4 years. And 91 pages toddler activity book is free.
There lots of free pre k workbook on the internet and I am happy to see that. These downable free contents help you to have toddler learning books and toddler workbook archives. At the end of the page, you will see the button to download and it do not need any e-mail address or anything.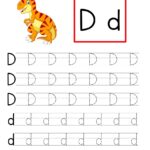 Kindergarten Workbook
I want to talk about this kindergarten workbook and ABC tracing book for preschool. As parents, we always worry about their education and always try to support them. The kindergarten books and the other kids activity books are really important to their brain improvement. The book, I'll share with you, is about their physical finger development and about recognizing the letters. This book can be used as a handwriting practice paper or a handwriting book. The usage is change up to you. But tracing book for kids ages 4-8 and for writing, books for kindergarten are suitable for all these ages.
Tracing letters and numbers exercise help your child's finger development, recognizing the letters and if you support them with their sounds they'll recognize the letters pronunciation.
This writing book can be used as prek workbooks age 3-4 and prek workbooks age 4-5. so or preschool book.
Every week and day, you can make small exercises by writing paper for kids kindergarten level.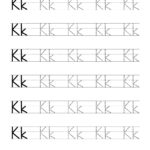 Preschool Workbooks Age 3
I made this to help learning books and to find a source on my computer for writing practice for the kindergarten-level kids. But in the end, I share it with you and like a big preschool workbook ages 3-5.
Why it is a good preschool workbook. Because the all book prepared like a preschool writing paper with lines. This kind of book can use workbooks for 3 years old but I have to remind it if your kid is ready for it. Sometimes tracing letters for kids ages 3-5 can really have difficulties and if they are not ready, do not force it.
Preschool Workbooks Age 4
Preschool workbooks age 4-5, include alphabet tracing, letter tracing so it is suitable to use this pre k workbook for ages 4 to 5 and workbooks for 4-year-olds. Tracing letters are a good activity to make them ready to handwriting.
Again, I want to remain it to you. Do these activities or others if your child is ready. letter tracing for kids ages 3-5 can sometimes be boring, first recognize your kid.
There will be other writing paper for kids on this blog. Follow us.