Hello,
I prepared a very clean, understandable, and free printable book. It is letter size and no need for anything to download it. I want to mention some about its content.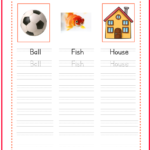 It is all about 90 nouns that kids learn in 1st grade and good worksheets for 2nd graders. As you see in the pictures, sight words with their photos above, have got enough tracing lines for handwriting practice and members. And maybe after a while, you want to use them as sight words flash cards kindergarten. Cut the photos and turn a sight words game.
It is a sight words workbook and I want to do more of these books for the other levels for kids. And this can be also kindergarten sight words books just for nouns.
It will help learn to read books for kids 5-7. I hope you love it.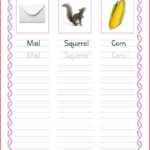 On the website, you will find different decorated lined papers for kindergarten writing and 1st graders' notebooks. Find here.
And you can find Sight Words matching game for 1st Graders here which made with these noun sight words.